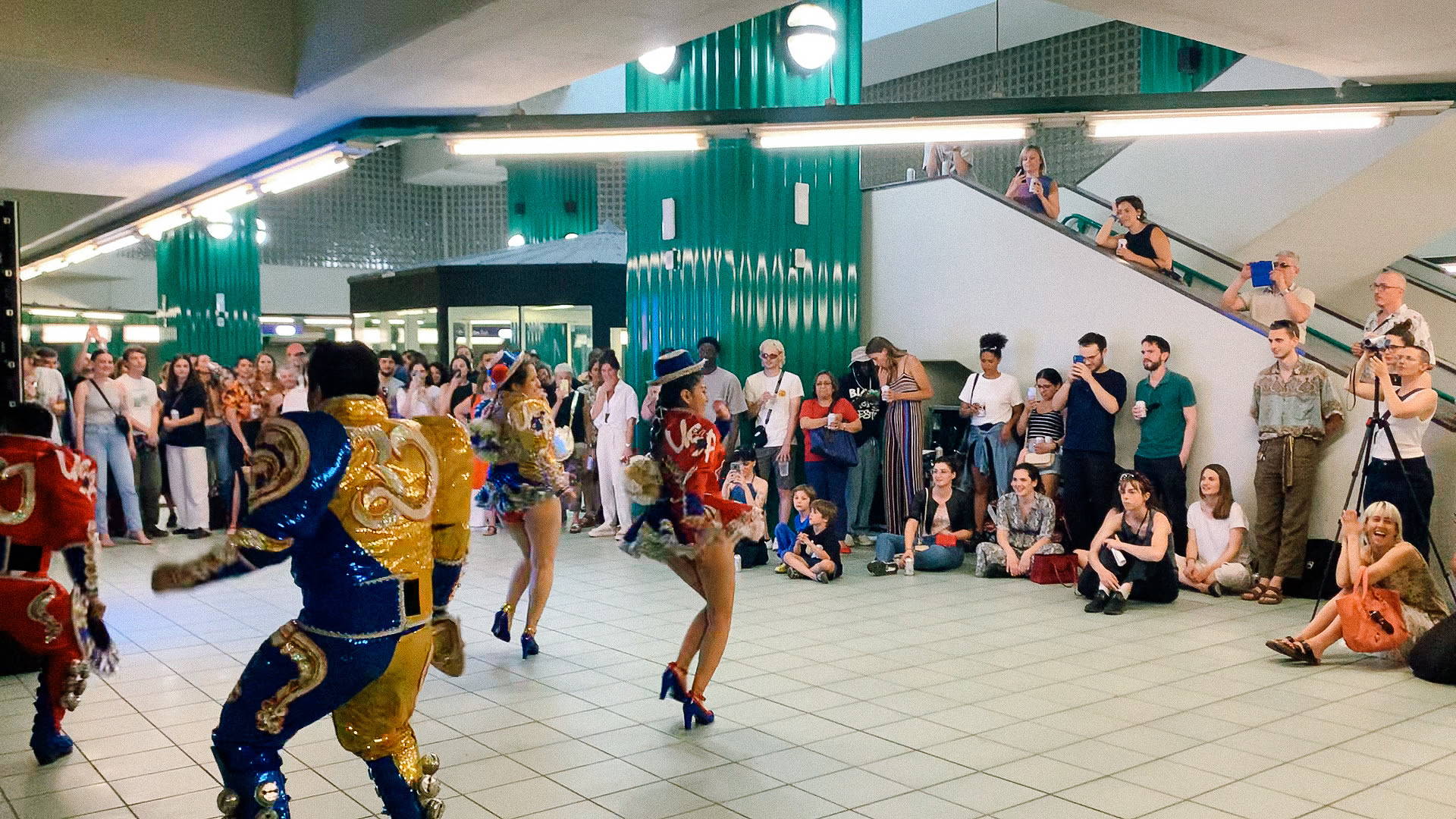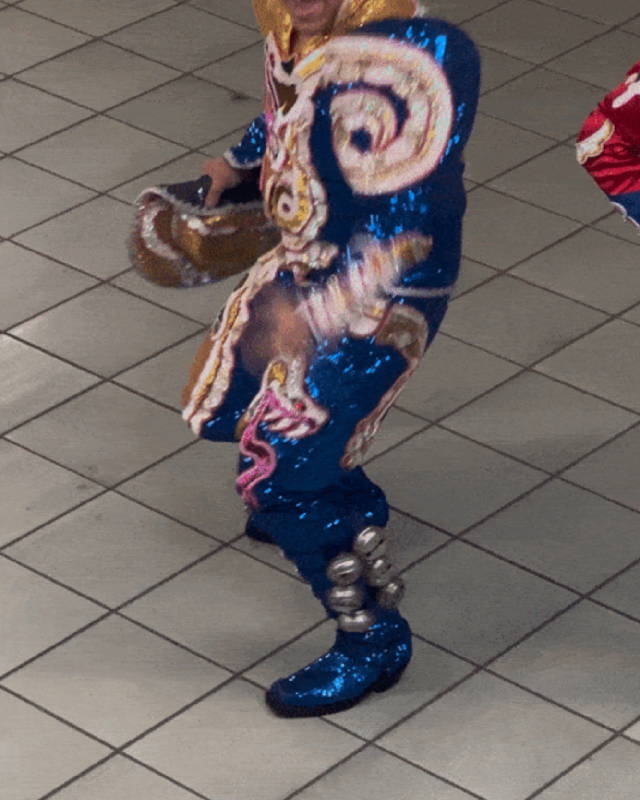 CIRCLE: DANCING IN TRANSIT
Dancing in Transit is the third episode of a series of public programs curated by 2050+ with the support of Slam Jam in the context of Circle, a digital think-tank launched by the two agencies almost two years ago which focuses on the triad bodies–movement–urban environments.

After having looked at the potential of biological bodies to morph and reinvent themselves through various kinds of technological adaptations (Bodies in Flux), this third public program looked into another kind of fluidity. Namely, that which takes place when the experience of dancing – one that is radically rooted in the physical – dematerialises and subsequently reconstitutes itself in the digital sphere.
Dancing in Transit took place during Milan Design Week at Passante Ferroviario Lancetti, one of the city's main rail links and a zone of transit(ion) by definition. Gently occupying the space with a non-competitive contest, three communities of street dancers based in Milan were invited to interpret, through their own style, a choreography inspired by the "emotes" (i.e. dance animations) of the characters of Fortnite, the video game produced by Epic Games.

Through an experimental encounter between physical and digital experiences of dance, the three communities – the voguers of MooD-Ha that livens up the Lazzaretto every Wednesday evening; the NTENSE crew that dances Hip-hop and K-pop in Piazza Gae Aulenti; and the Caporales San Simon Milano that brings Bolivian neo-folklore dances to Porta Venezia – had the opportunity to share something about themselves and their relationship with the urban context of Milan.
A relationship not without difficulty, in which street dance is likely to stem from various motivations – the affirmation and celebration of queer identities; the strengthening of bonds of solidarity among members of diasporic communities, just to name a few – but has always to confront itself with the reality of hacking public urban spaces.

2050+ also designed the accompanying installation – an interactive video consisting of a collage of the most iconic Fornite's emotes – which projected the conversation into the digital realm: what happens when "the burden of the corporeal" opens up to the multiple possibilities offered by the digital? What is lost and what is gained in this transition?